Office Hours
Sunday
Closed
Monday - Friday

9:00 AM

-

12:00 PM

Saturday
Closed
Access Hours
| | |
| --- | --- |
| Sunday - Saturday | Open 24 Hours |
| Size | Unit Details | Price | |
| --- | --- | --- | --- |
| | Climate Controlled, Climate Controlled, Inside | | |
| | Climate Controlled, Climate Controlled, Inside | | |
| | | | |
| | Non-Climate Storage, Extra Large Doors, Plus | | |
| | | | |
| | Climate Controlled, Climate Controlled, Inside | | |
| | | | |
| | Non-Climate Storage, Extra Large Doors, Plus | | |
| | Non-Climate Storage, Extra Large Doors, Plus | | |
| | | | |
| | | | |
| | | | |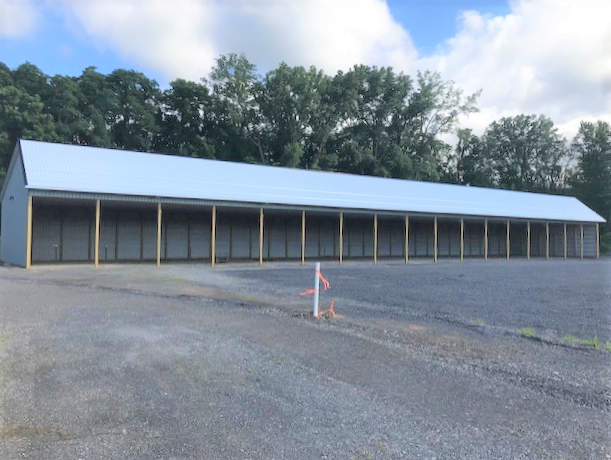 Self-Storage in Waterloo, NY
Not all your belongings are a match for Waterloo and Geneva's freezing temperatures in the winter. In fact, that's not even the only time of the year your belongings need proper protection against the weather! For instance, when humidity rises above 55% or so, most items in storage units will begin to suffer damaging effects from moisture - unless the units are climate-controlled. Plus, the fact that our self-storage facility is fully fenced and gated will allow you to provide safety to your possessions from multiple angles.
Because we offer 24-hour access to all new customers, it's important that you feel secure arriving at and leaving from our facility at all hours of the day. And if you're planning to store large things like a vehicle, you'll need easy access to: wide aisles for easy maneuvering, a charging station so you don't need to wait for all the batteries on your camper to charge, a dump station to prepare your motorhome or boat for storage, covered parking spaces for extra protection from the elements, and more. If you have any questions about our self-storage amenities, contact our team!
Check Out What Our Customers Are Saying
Our self-storage facility on Waterloo Geneva Road is just west of State Police Department and minutes away from Waterloo's center, allowing us to serve many other communities in the area, like Seneca Falls, Canandaigua, Romulus, Fayette, Phelps, and Geneva. We are conveniently located on US Route 20!
From downtown Waterloo, NY:
Head south on N Virginia St toward W Main St

Turn right after Community Bank, N.A. (on the right)

Continue to follow US-20 W

In 2.6 miles, Finger Lakes Self Storage will be on the right
Head west on US-20 W/Fall St toward State St

Continue to follow US-20 W

In 6.1 miles, Finger Lakes Self Storage will be on the right
Head southeast on S Main St toward Chapin St

Pass by Pizza Hut (on the left in 0.3 miles)

Use the left 2 lanes to turn left onto US-20 E/Eastern Blvd

Continue to follow US-20 E

Pass by Denny's (on the right in 13.6 miles)

In 6.3 miles, Finger Lakes Self Storage will be on the left
Head north on NY-96 N toward Van Riper Rd

In 10.4 miles, turn right onto W River St

Turn left at the 1st cross street onto Washington St

Continue onto S Virginia St

Turn left onto US-20 W/W Main St

Continue to follow US-20 W

In 2.6 miles, Finger Lakes Self Storage will be on the right